This last weekend I went camping up Texas Creek from Taylor Park Reservoir. It was a much longer drive than anywhere else I've camped this summer, but there were some pretty spectacular views along the way: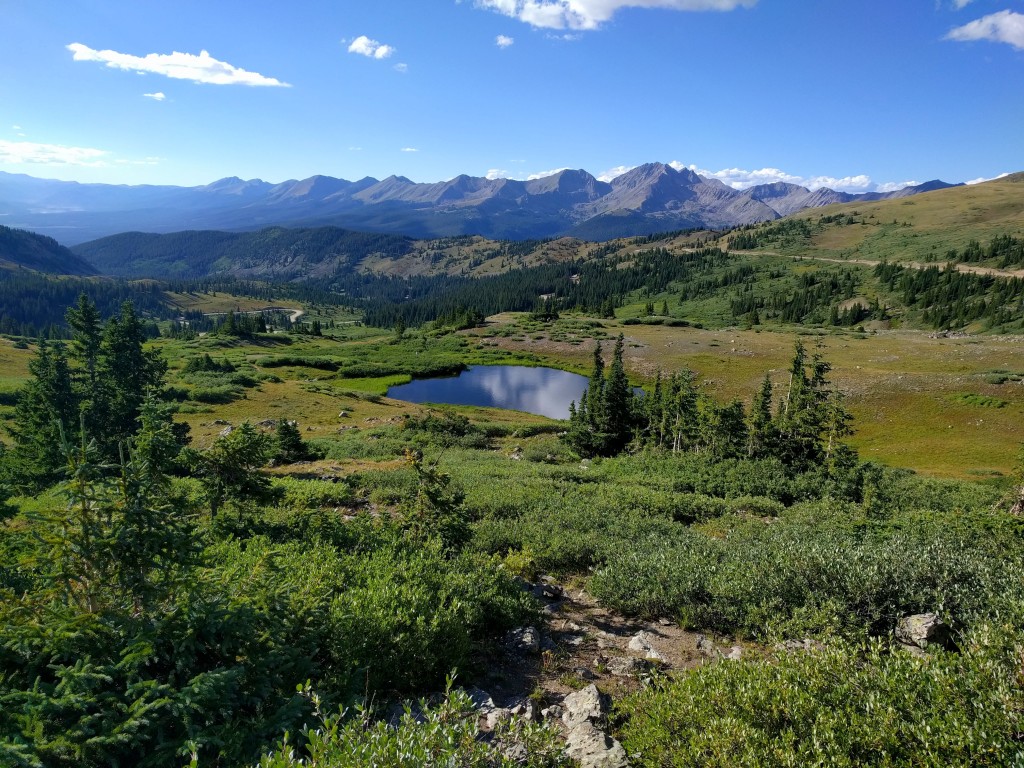 One of the big perks of camping in Taylor Park is that the sky is so dark that the stars are really visible. Or at least, that's how it is once the moon finally goes down…

This weekend was the Perseid meteor shower. Even before the moon was down we saw a number of amazing shooting stars, but we still got up early in the morning to get the full effect. Unfortunately night shots are hard to do on my camera so I didn't manage any pictures worth sharing.
Once the sky was too bright to see the stars we drove up the valley looking for moose. The sunrise was great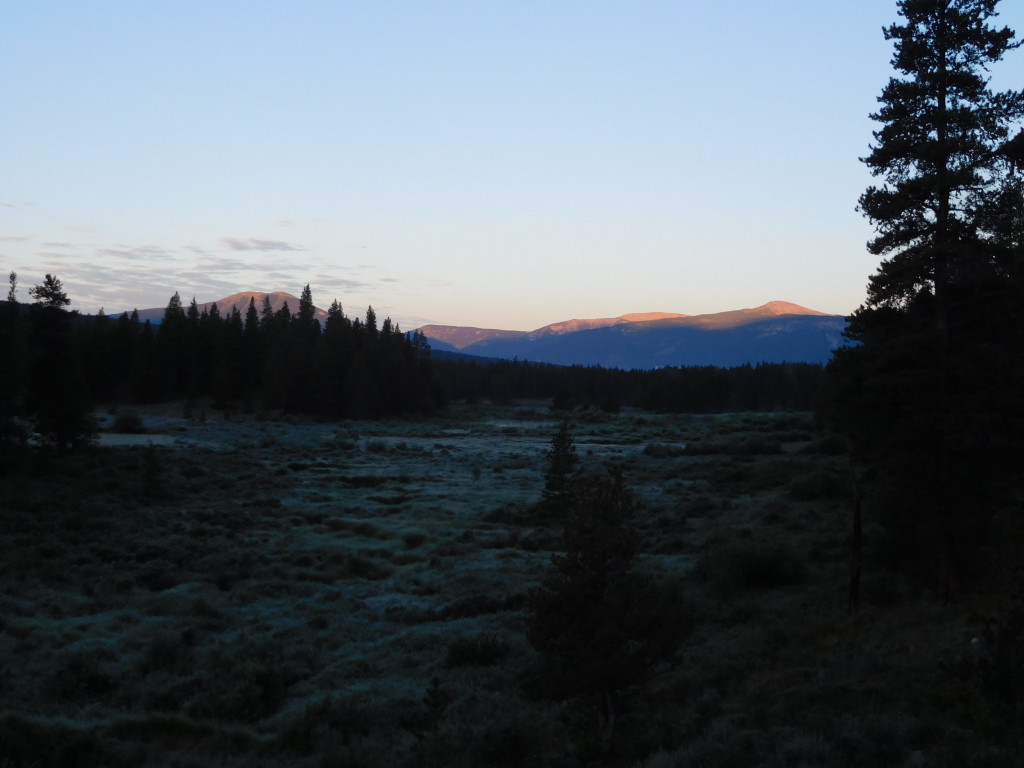 and our search was met with success, even if I didn't manage to get a crisp shot: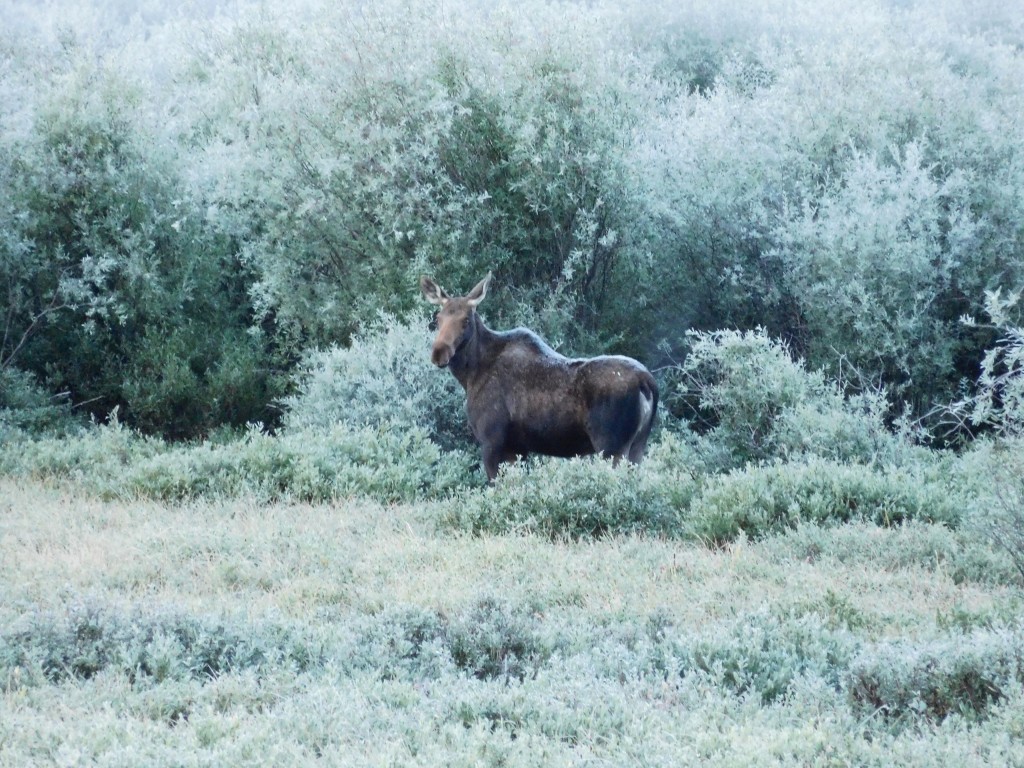 In my defense, everything is white because of frost. I'd been up for three hours and I was a bit cold, so holding the camera steady enough for great zoomed pictures just wasn't happening.
Before we went back to camp we walked over to a couple lakes. There was still mist rising from the lakes, and it was so still there was a great mirror effect: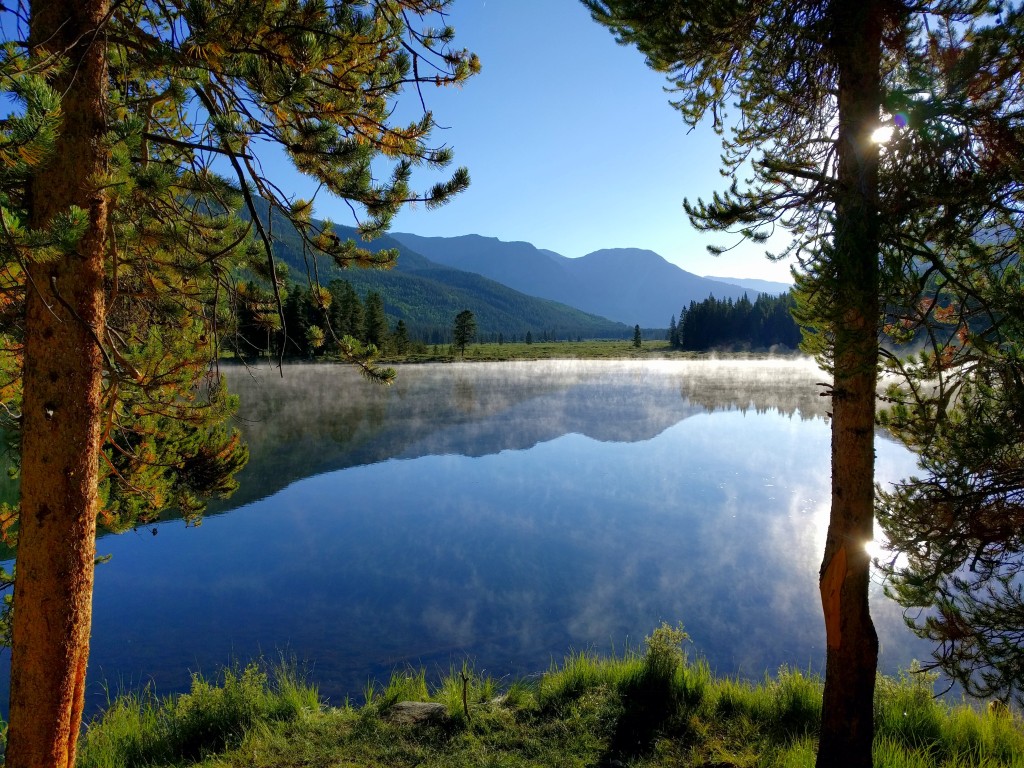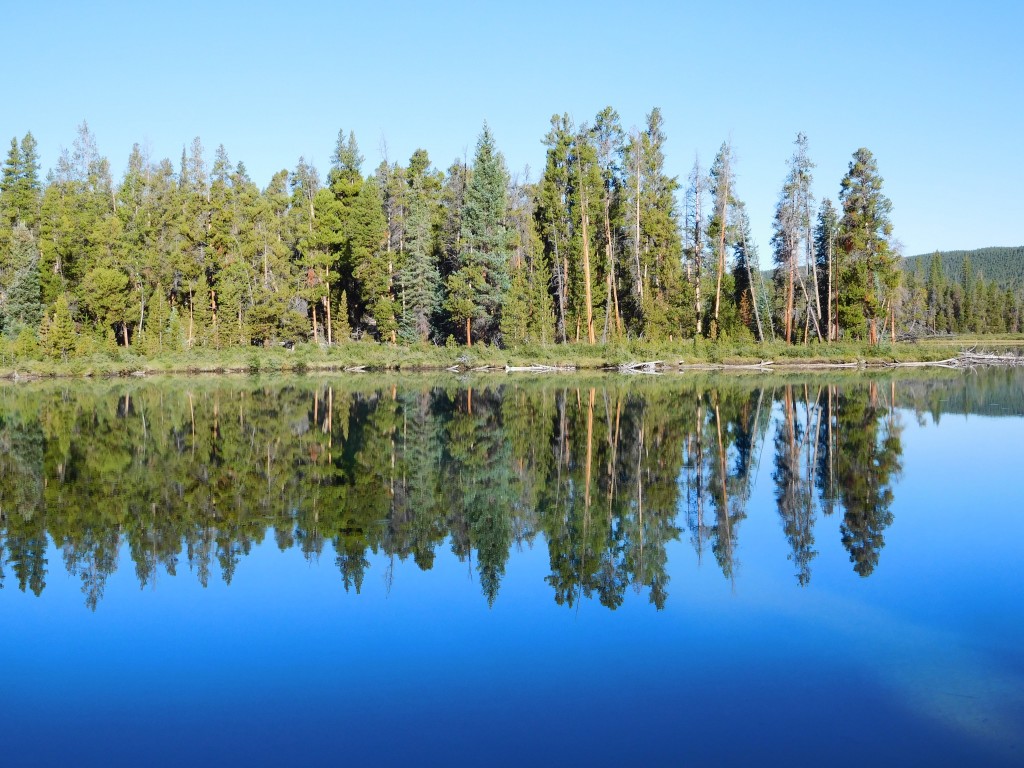 We were camped just above a bend in the creek, so of course I got lots of pictures of it:

I was helping catch it instead of taking pictures when the big tent tried to blow away (it pulled up stakes and tore off tie-downs), but I did at least get one of the other tents suffering: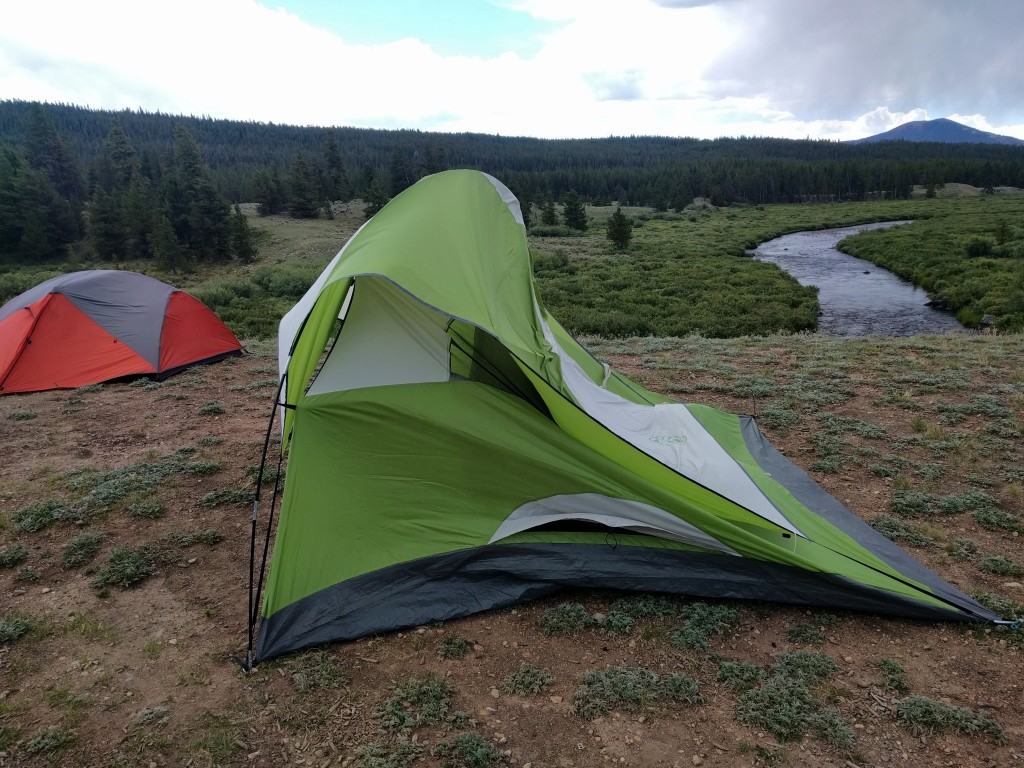 I also took a hike up the ridge across the creek. There was a great view, but it was so blocked by trees I never tried taking a picture. Overall I had a wonderfully relaxing weekend; it was a trip well worth the drive.