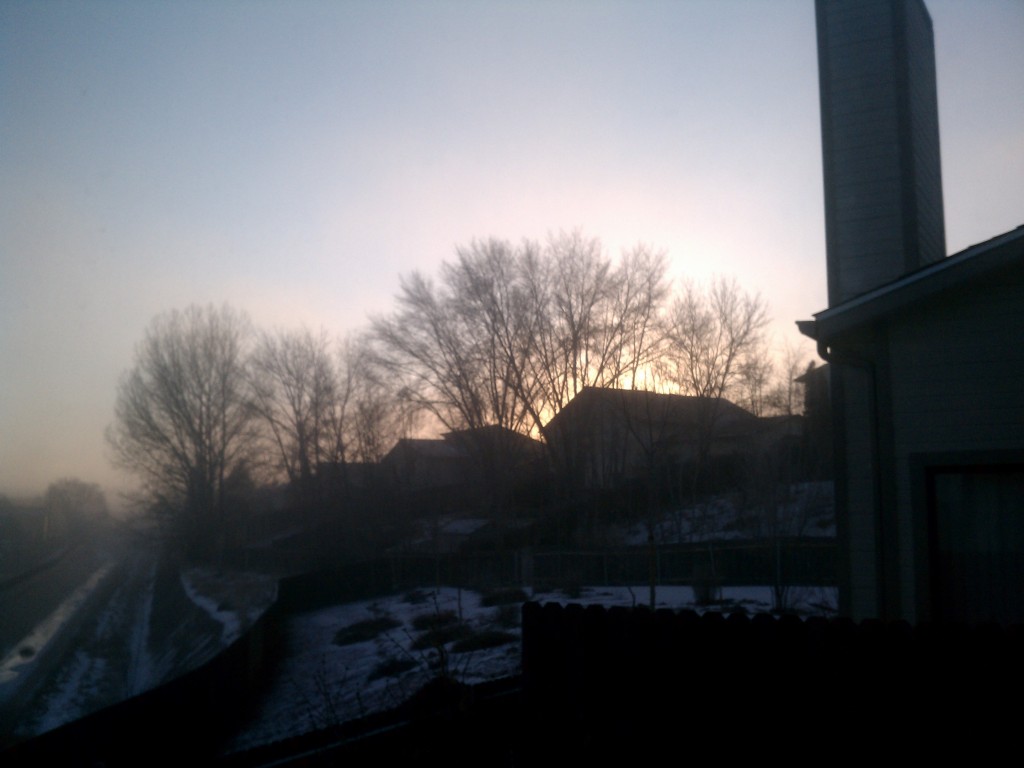 I got up this morning to see the sunrise. I was rather surprised to discover that it wasn't really that much earlier than when I'd planned to get up. The only problem being that I never actually went to sleep, so getting up to see the sunrise didn't actually involve waking up early, just getting out of bed when it started getting light outside.
In somewhat related news, the Millenium Series by Stieg Larsson is really good. I have the entire series as a package on my nook (it shows up as one book), so I don't have a great feel for how much of book 2 I read last night, but I'm 200 pages from the end of book 3 (1210 of 1431 pages in the series as on my nook) and very likely to just finish it today. I'd already be long done with it but I decided around 10am that I should probably get some sleep. At least I made sure the cats didn't get too much sleep last night (since they were in reach I kept waking Dash up) so they didn't bother me.
One other thing I did was trim and upload most of the other decent rocket videos we got. I haven't decided how much footage I'm going to leave on the last launch (which landed in the top of a tree and took hours to extract), but the rest are in a youtube playlist:

Once I've done the last video I'll add it to the playlist.
Here's my picture of the camera after the launch where the rubber band holding the nose/parachute came off in flight. We didn't get video from that launch because the micro-sd card came out of its slot on impact.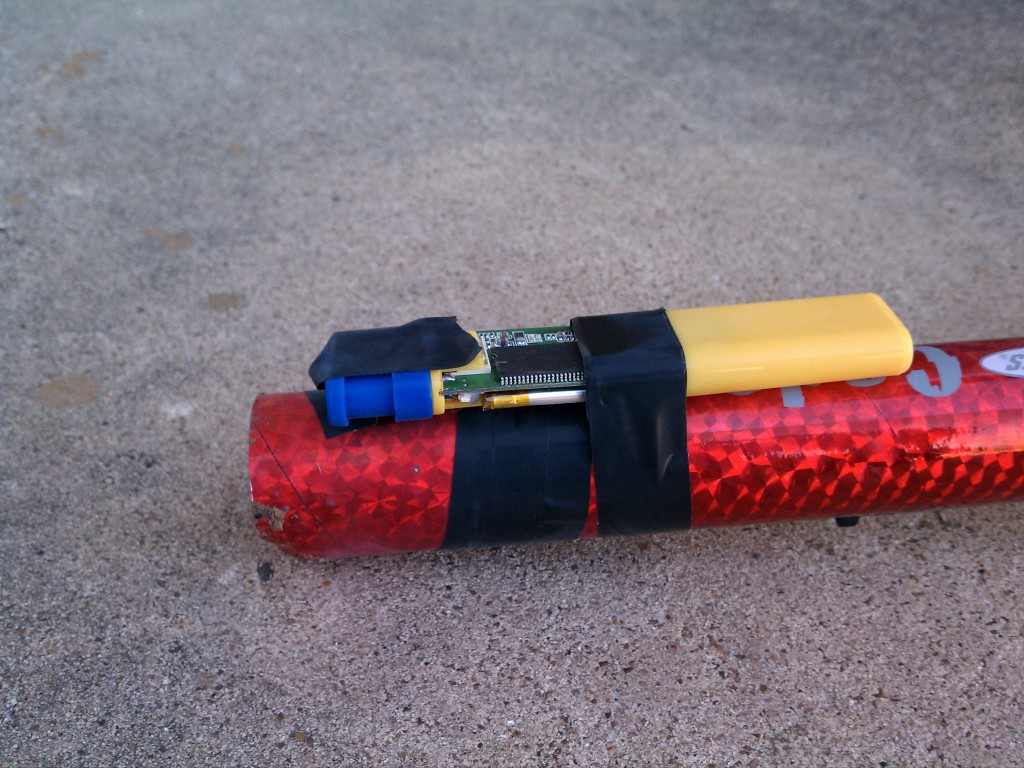 This is the tree where the last launch ended up. It took us about two hours to extract it, and involved an extension ladder, tree trimmer, and a bolt tied to a rope. The ladder got us over half way there (couldn't go higher because there wasn't something higher to lean the ladder on). From there my dad used his pole-mounted tree trimmer to trim branches out of the way (it wasn't nearly long enough to reach the branch the rocket was on in a place that was thin enough to cut), then managed to swing the bolt on the end of the rope over the branch and pull the branch off.