Sure it's May, that doesn't mean it can't still snow: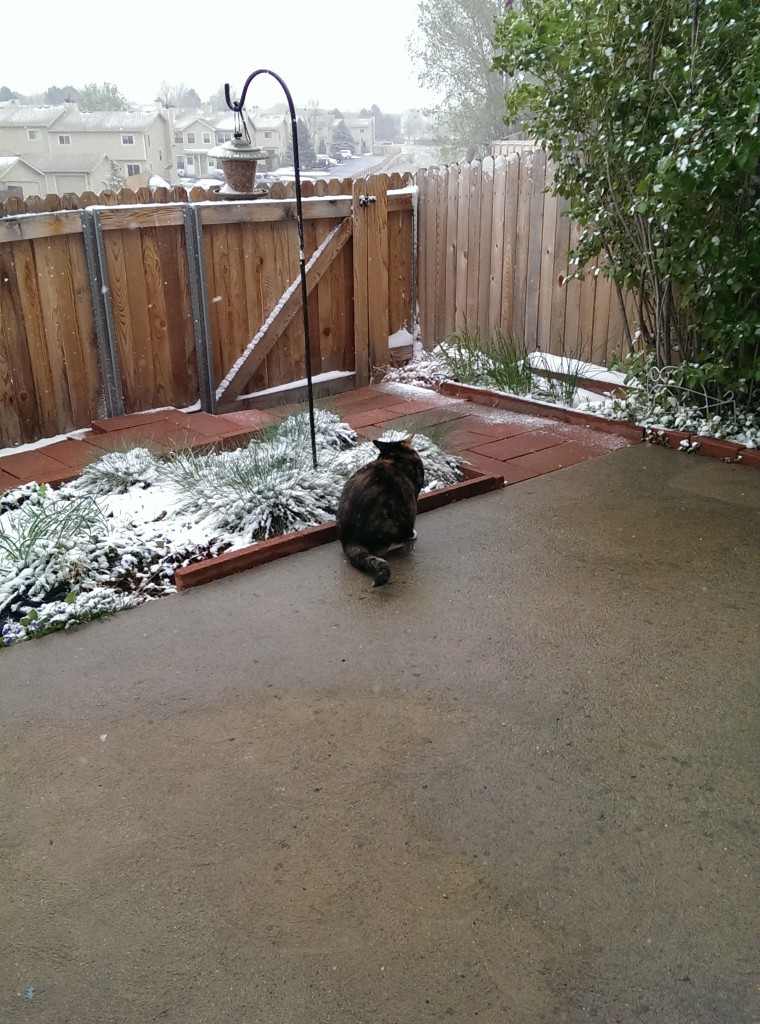 Talore insisted she wanted to go out even though there was snow still falling. She didn't stay out for long.
I had hoped that the weekend would be warm and sunny and that the lilac would bloom. It was starting to on Friday but I don't think any more of the buds have opened since: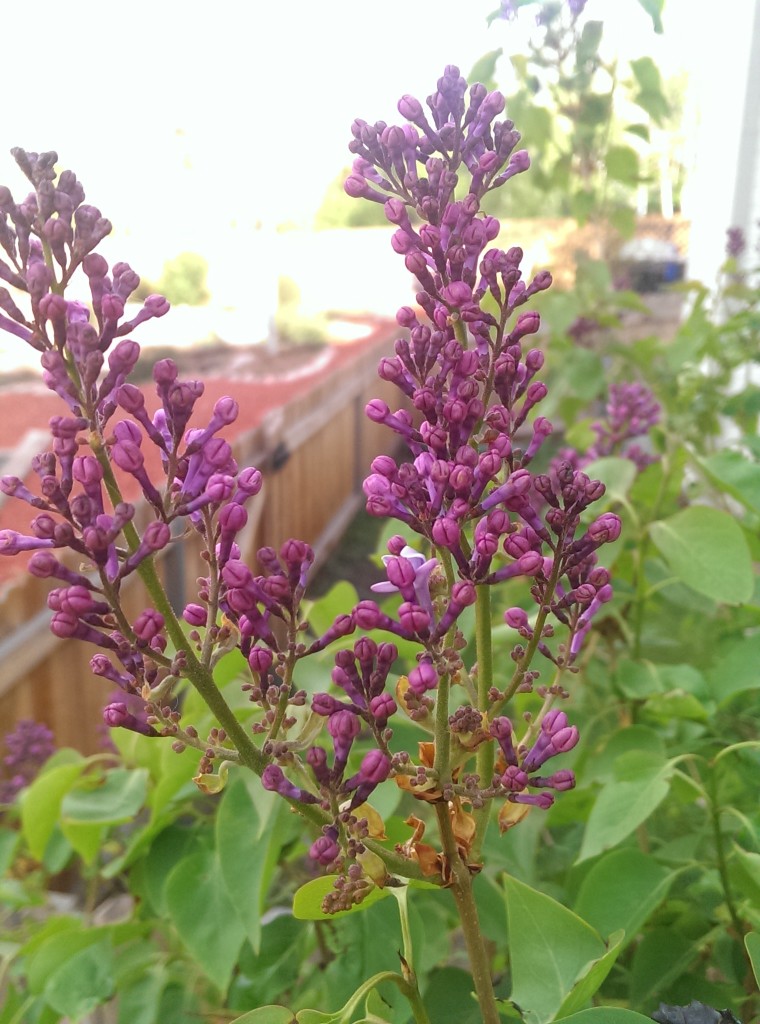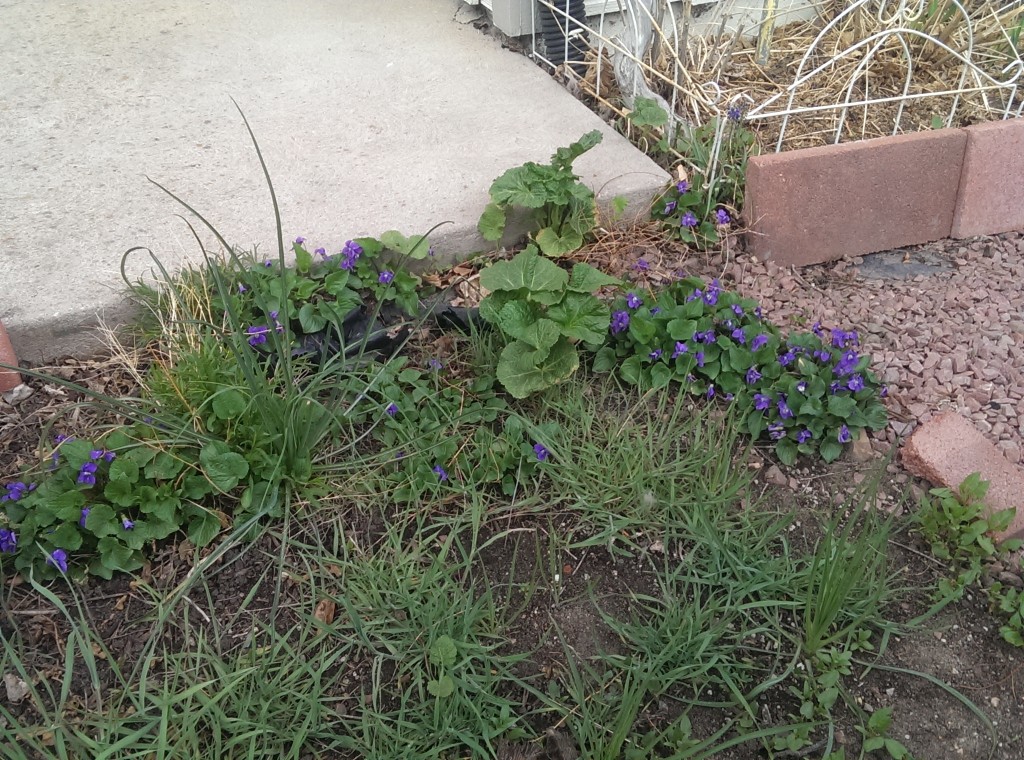 Sadly, my outdoor plants are doing better than my lone indoor plant: I nearly killed my catnip plant due to not watering it enough (again). Luckly, I remembered it in time and after a few hours it was perking back up.