I've been meaning to work on finishing my organization of the pictures from our family trip to the UK but that still hasn't happened. I'm finally stopping letting that keep me from posting, but hopefully I'll finish that at some point.
Every year the Space Symposium is held at the Broodmoor in Colorado Springs. I've never managed to talk my way into being involved with the booth my company does (I'm a programmer, not a presenter), but I did manage to visit this year to wander the floor where all the booths are set up.
XCOR is a space tourism company that's still building their craft. Their booth had a mockup of the vehicle. I didn't get a great picture of the vehicle overall but I love the logo on the side of it. The person running the booth said the current target is to start flight tests this year.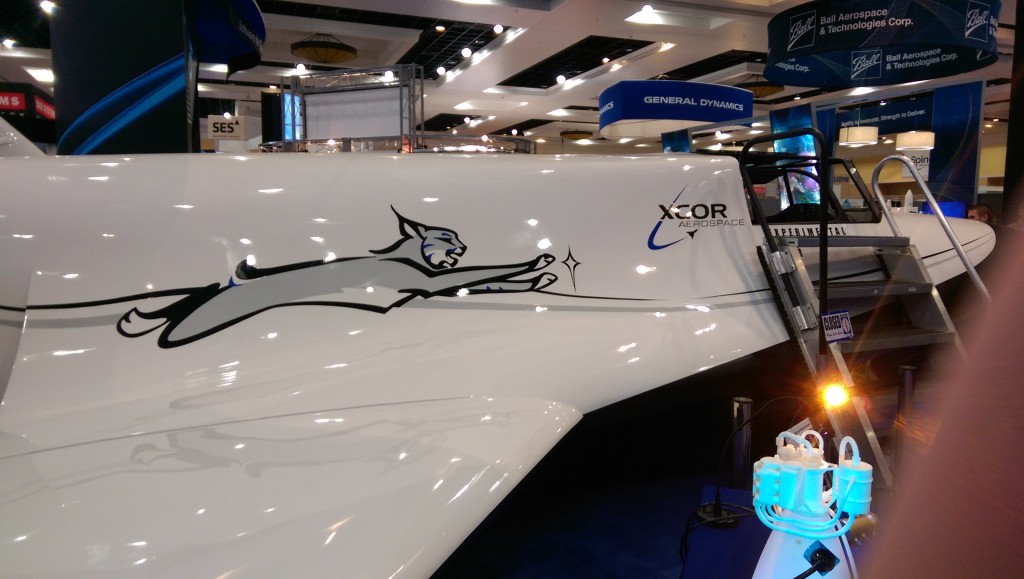 I was at the symposium the day after the CRS-6 first stage exploded on attempted landing on a barge in the Atlantic (video here), but at the time video and details hadn't been released. I spent a while chatting with the lady in the SpaceX booth about the publicly released information at the time, and I even got to sit in the Dragon 2 control seat mockup: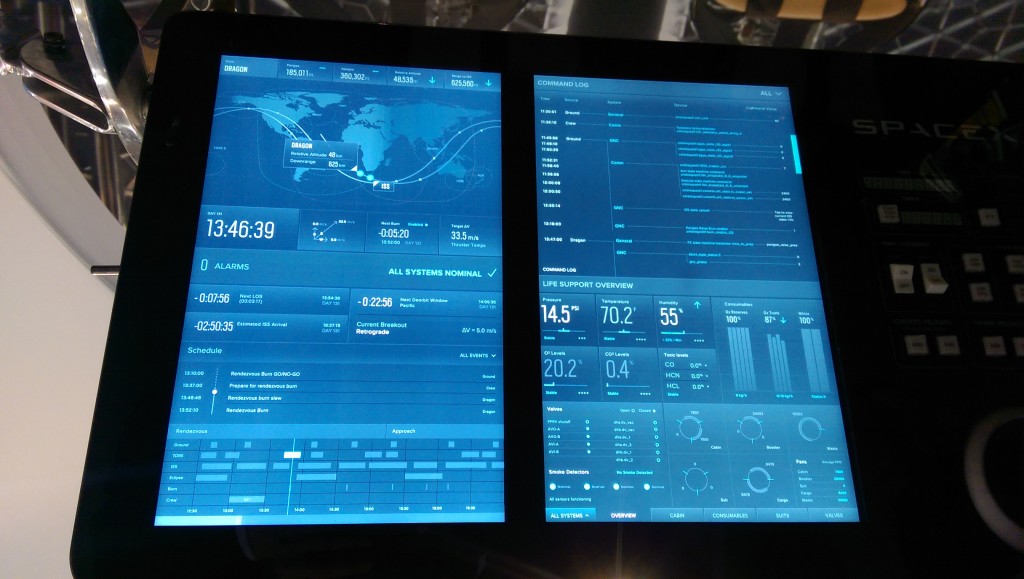 The Lockheed Martin booth had this on display: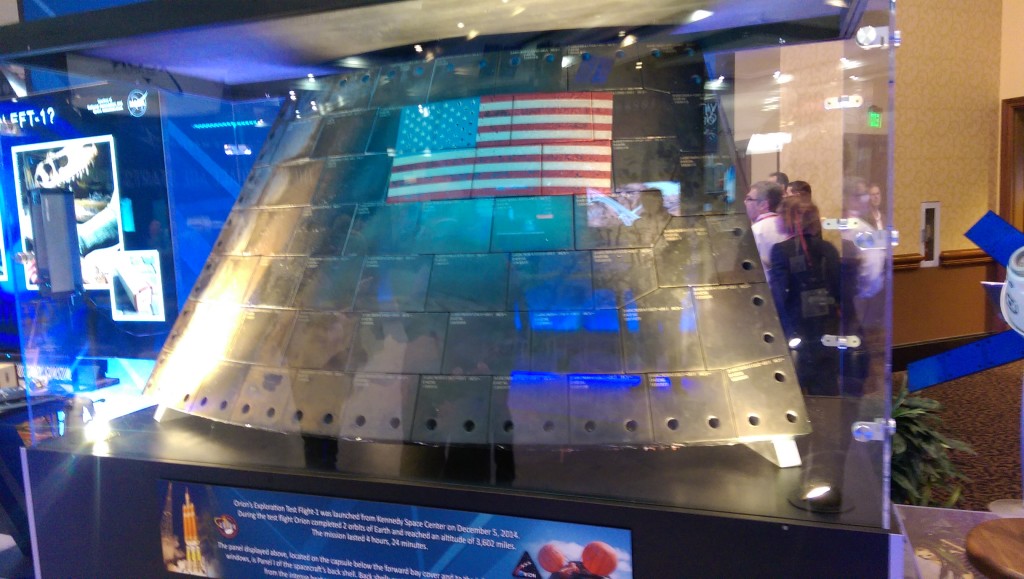 That's part of the back shell of the Orion capsule flown on EFT-1. Despite being on the back of the capsule the heat was intense enough to damage the paint on the flag.